Calculate the cost structure and profitability of your current or future fleet
CONTACT US
Vehicle cost and profitability
Investigate the cost structure and profitability of your existing vehicle. Calculate costs for driven hour or kilometre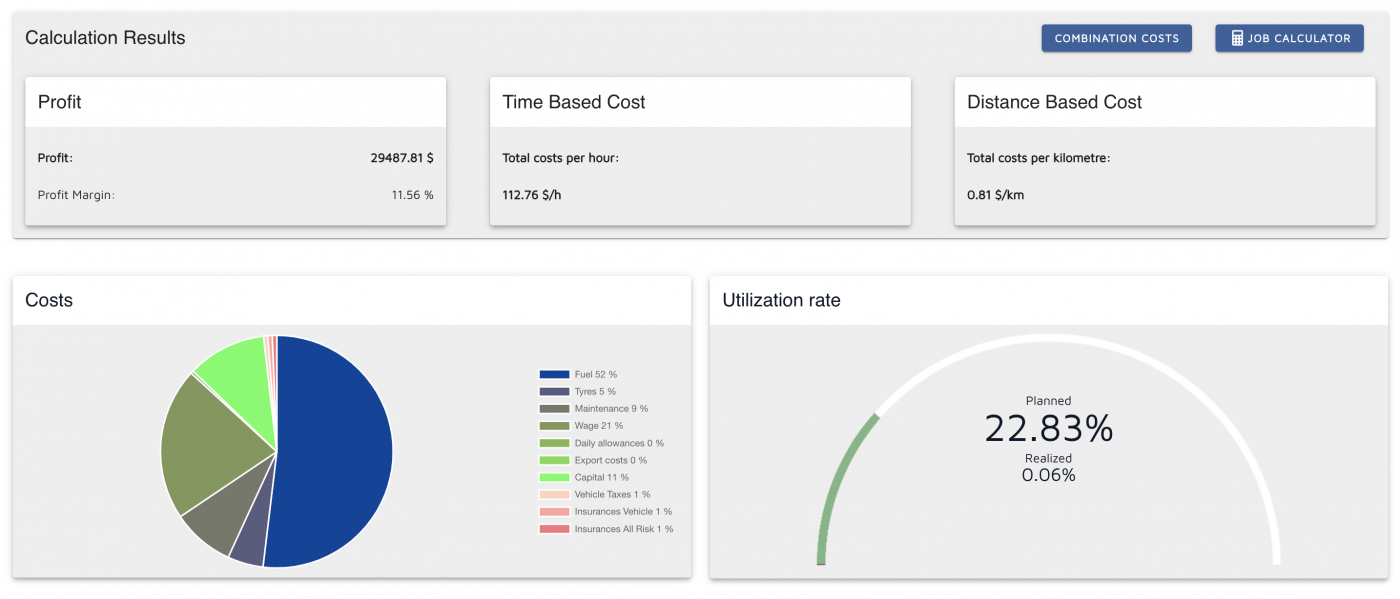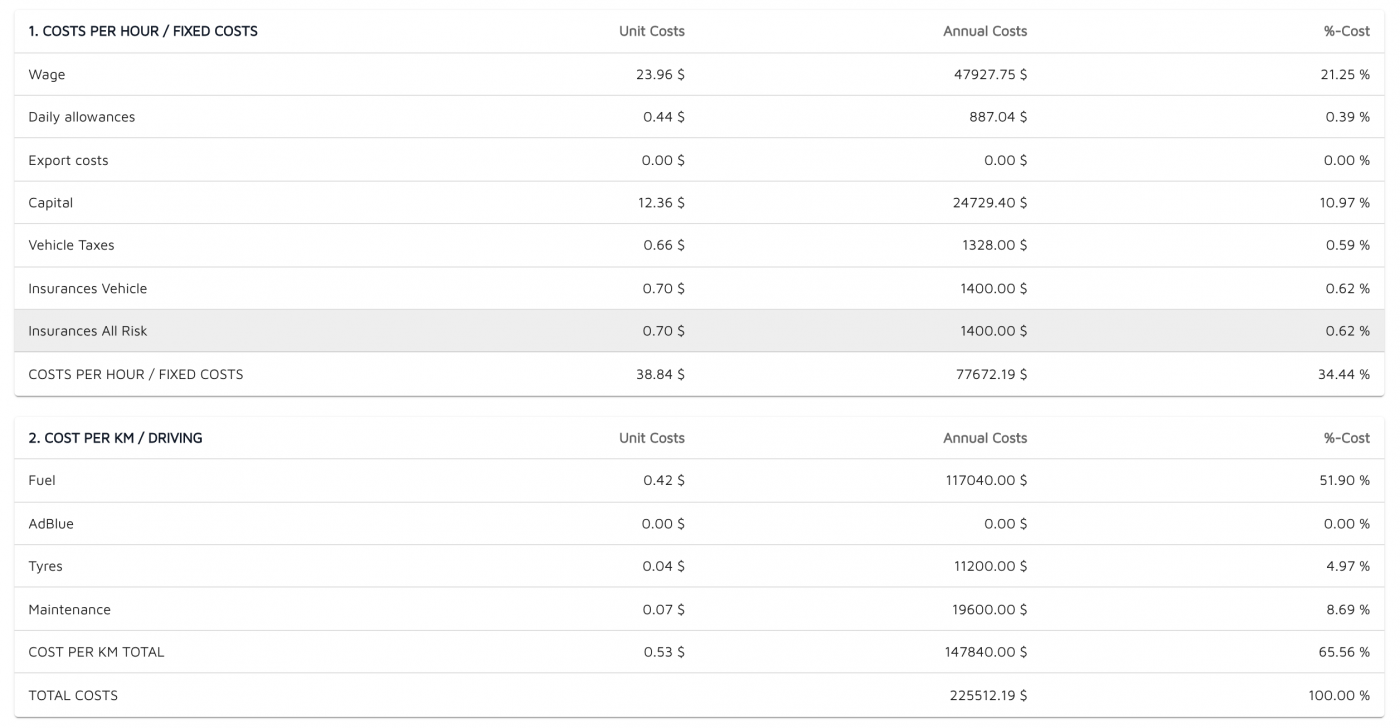 Detailed calculation
Identify which areas take the most money out of your vehicle's cost. See clearly what the share of salaries, insurance, and maintenance in your total cost is at the unit costs and at annual level.
Investing in new fleet?
Identify in advance the cost structure of your new vehicle and the most profitable purchasing method by comparing different financing methods.
See the cost structure and potential profitability of your new fleet in advance. The calculation will allow you to examine how your new investment can affect the profitability of your existing routes.