Report gathers the information regarding your fleets performance, profitability and emissions in automatically. 
Contact Us
Easily accessible information
The report gathers information on profitability, performance and emissions in one view. The reports are automatically updated according to the information collected from the tasks.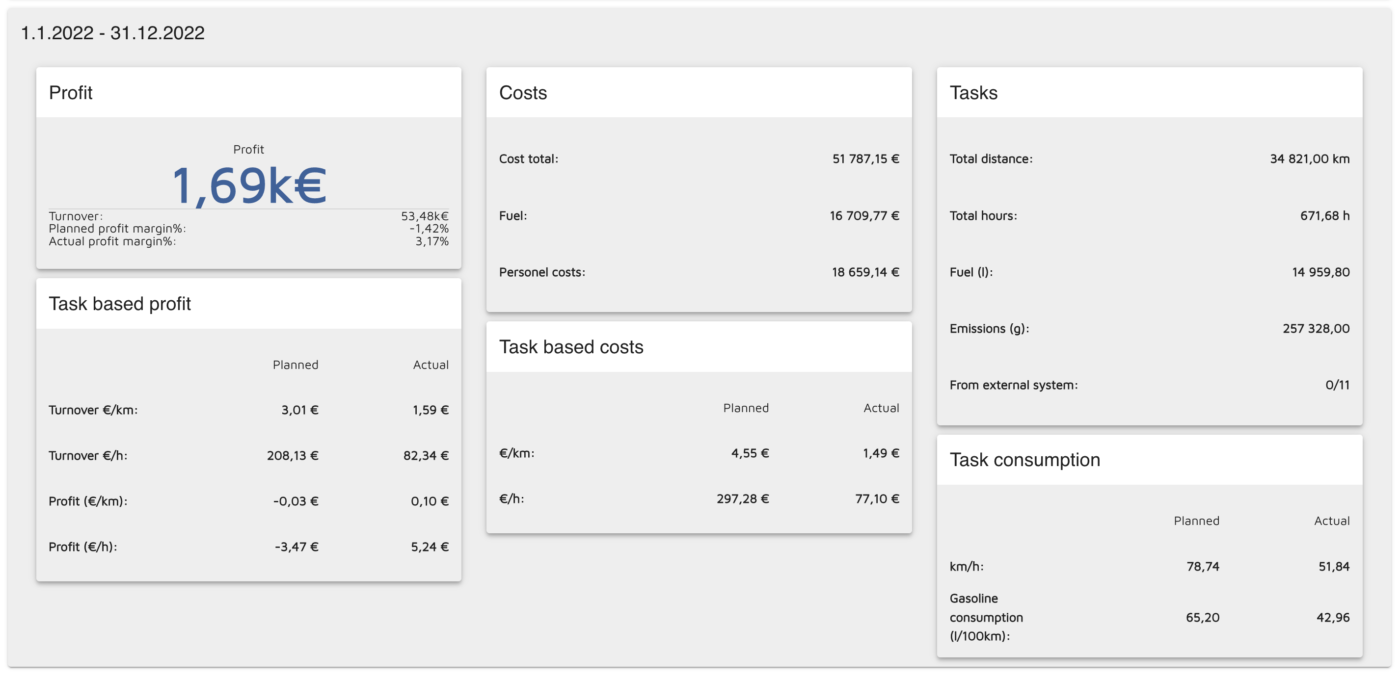 Choose what data you want to view
You can create a report according to the desired date, vehicle and customer.
You can also view route-specific information and profitability from the reports.